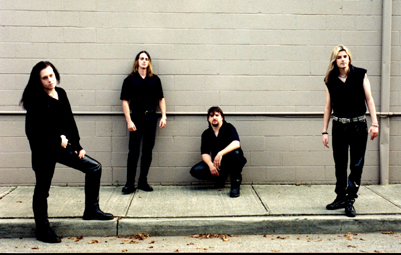 L-R: Kent Patrick, bass; Shane Weigleb, guitars; Chuck Skibo, drums; Ronny Jones, vocals.

Formed out of the ashes of the cover band Jones'n, the all original band
known as The Jones Gang was created in 1996. Tons of shows, two cd's,
a name change and many bass players later, the band is still rockin' as
Screaming.Through.December.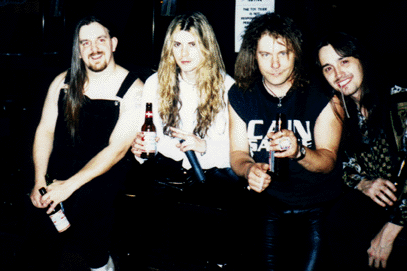 The Jones Gang

For more information on the band, go to:
members.aol.com/ScreamTD
or follow the link from my links page.
Check out this link for a visual history of my
musical career. who knows, it may be good for
some giggles......