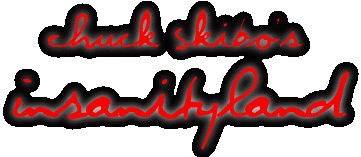 Welcome to my world..... My name Is Chuck Skibo and I am
a graphic artist and a musician. Here on this site you will find
information about my work, both graphics and music, and my
life at home. There's even a little history of my musical career
thrown in for laughs....... So spend some time and look around,
and if you enjoy yourself (or even if you don't) drop me an
email and tell me about it.



Drop me a line.